Blackbaud Institute's 2018 Charitable Giving Report was recently released, and though giving was up 1% (due to large donors), the most disappointing metric for 2018 is that online giving remains stuck below 10% of total giving.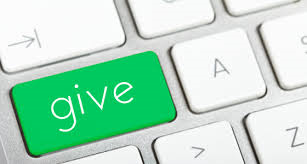 Ten years ago, most of us (including myself) predicted that more money would be coming in online than offline by 2019.
But donors have been stubbornly resisting the digital transition.
This pesky fact has been the subject of much discussion around the watering holes at fundraising conferences.
Digital has disrupted nearly every facet of the economy since its arrival a generation ago. Remember travel agents, mail catalogs and Blockbuster Videos?
Yet, by and large, the old ways of fundraising remain unchanged.
I think most of us would agree that digital fundraising will replace direct mail at some point. The question on my mind is whether direct mail will have a slow, steady walk into the sunset, or will it walk off a cliff because of some new Silicon Valley innovation?