Last week, Analytical Ones completed its survey of fundraising professionals to gain insights on trends for 2019.
Overall, the outlook among fundraising professionals is mixed. As many expect a good year as those who are forecasting it will not be a good year.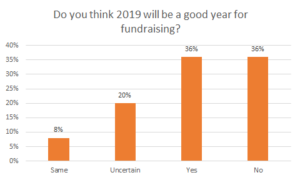 As one respondent stated, a good year may come down to planning:
"Modest growth will come to organizations with strategic fundraising programs."
When asked about the most important trend in fundraising for 2019, it was unsurprising that the stock market's recent downturn was top of mind. Half of the respondents identified this as the most important trend for the coming year.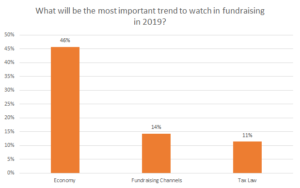 The two other second-tier trends mentioned in the survey were: Fundraising Channels, and the Tax Law changes.
Here are two of the direct quotes from the fundraising professionals who took the survey:
"A global recession could cause a significant impact on giving."
"Whether people will begin to bundle donations and not give every year, but change to another giving pattern."
External forces lead the responses when participants were asked about their biggest concern for the coming year.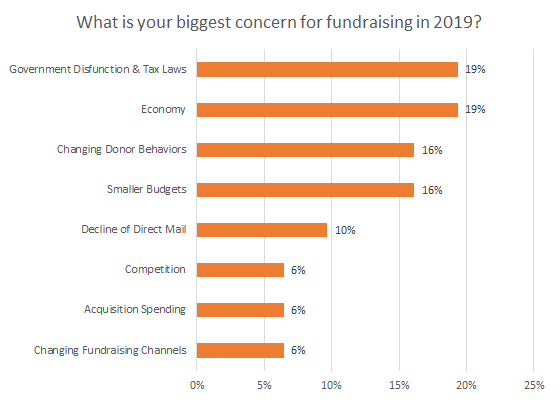 In short, fundraising professionals have many concerns right now. We all know in times of uncertainty, donors tend to give less. Let's hope our panel is wrong, but the general consensus is that it may be a bumpy year.