As I've shared before, one of our most common analyses, sadly, is projecting what happens to a donor file's active counts if an organization decides to discontinue new donor acquisition – after all, new donor acquisition is just too expensive.
Well, today's graph is not a projection . . . but a real-life example of what happens to donor file when an organization stops acquiring new donors for just two years.
Figure 1: Active Donor Counts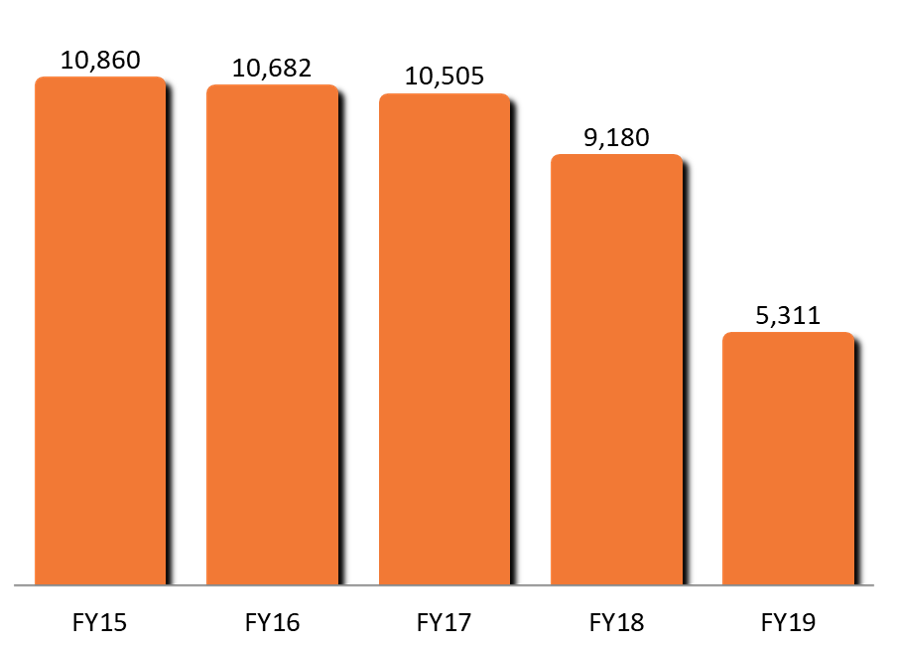 Not sure I need to say anything else. What a total unmitigated disaster.
In just two years of not acquiring new donors, this organization's active donor counts were cut in half.
This organization now faces the dim prospect of having to invest more in new donor acquisition over the next several years just to get back to where they were in FY17.
So unnecessary.
If you (or your client) is considering such a decision, please, please, show them this graph.