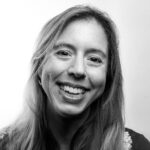 Do you worry that you overmail your donors? YES
If you could save those production and postage pennies, would you divert them to other relationship-building outreach? YES
But how do you know which donors to mail and not to mail in a given campaign? Ummmm…….
In addition to our fundraising performance reports, Analytical Ones also provides a donor selection service called A1S. Our A1S method scores each donor according to their giving history and then segments them into lifecycles. Our analysts use that information to recommend their mailing participation for the entire fiscal year. This is to identify donors for mailings and is a tool for estimating volume to budget production and postage CPMs.
A1S yields a 10-15% lift in net revenue over regular RFM donor selection. Most recently we put A1S to the test against a well-known national model. A1S once again proved its worth by outperforming the model selection in the following metrics:
Response Rate
Average Gift
Lower Total Cost
ROI
Net per piece mailed
Net Revenue
If you're using an RFM-based donor selection method for your fundraising, it's time to be more strategic and explore options like A1S.