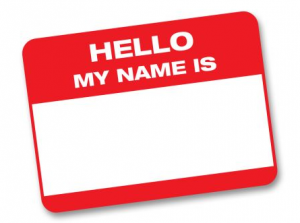 We recently did a Strategic Growth Analysis on a new client's donor database. It looked awful.
The organization was rolling along and then one year, all of their metrics plummeted.
At first, we thought there must be a data issue. But when we talked with them, they happened to say, "We did change our name last year. Could that have had any effect?"
Why, yes, yes it could.
One of the great, sad, consistencies in this business is seeing good nonprofit organizations shoot themselves in the foot over and over again with poorly executed name changes.
If your organization is considering a name change, please do some research. I suggest reading our friend Jeff Brooks' blogs on the topic. He has six:
http://www.futurefundraisingnow.com/.services/blog/6a0120a59ccea7970b0120a5f38fe5970c/search?filter.q=name+change
Hopefully, that will encourage to do some research of your own constituents so you completely understand how they are going to respond. There is a right way and a wrong way to do this. And the wrong way is very expensive.