Everyone knows agency life is hectic. There are so many details to have to keep track of on a day-to-day basis, that it's no wonder that sometimes we are blindsided when a client decides to fire us.
I'd like to share simple tool that you can put into use today. I call it the Client Retention Matrix. And if you dedicate 1-minute a month completing this exercise and record the results, you'll never get caught by surprise again.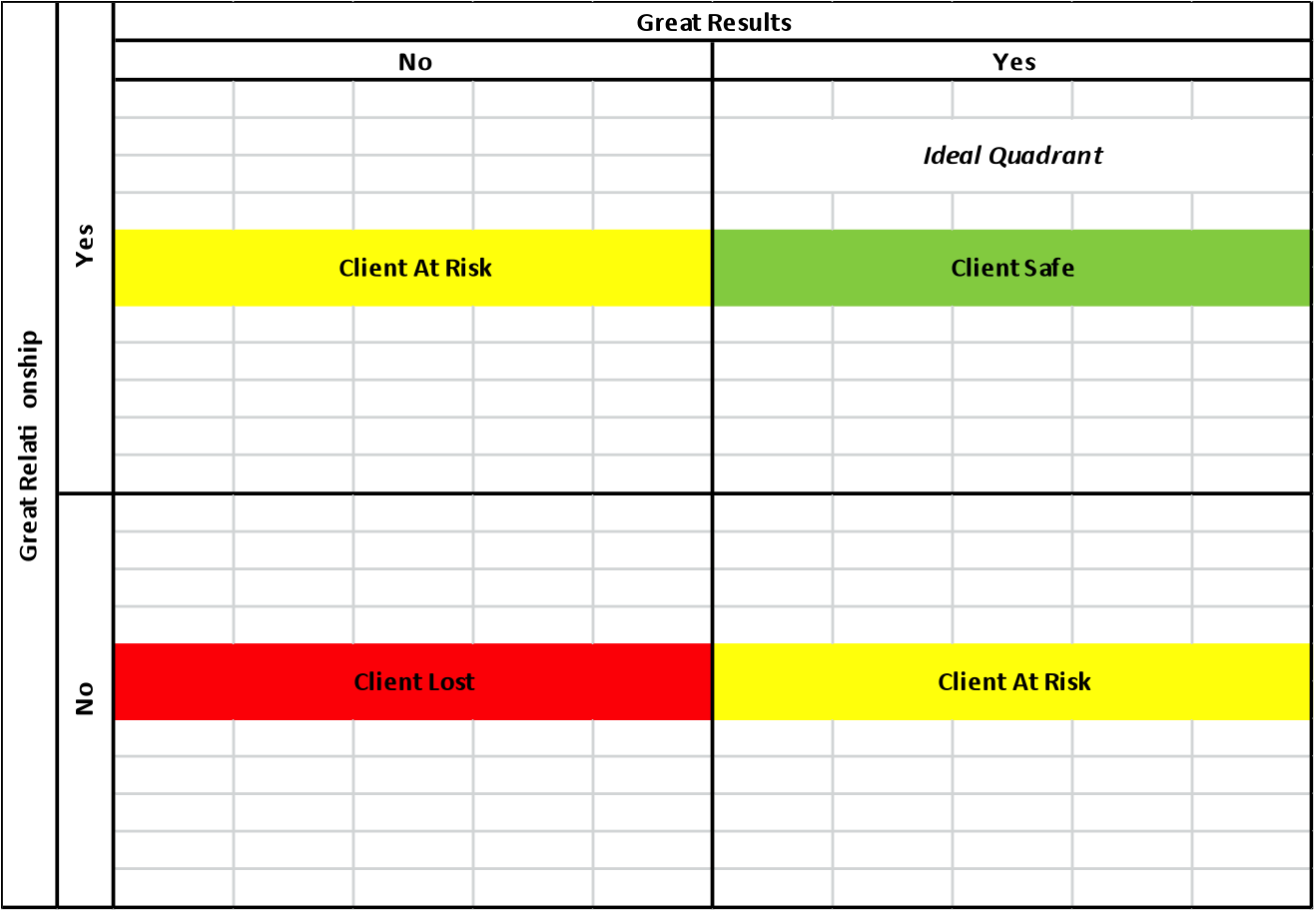 On the first of the month, set your outlook calendar to remind you to answer two questions about each of your clients:
Are their results great?
Do we have a great relationship with them?
If your answers are "yes" and "yes" the client is in the green quadrant and that client is going to stay with you.
If you answer one question "yes" but the other "no," that client is in one of the yellow "at risk" quadrants. Better start making plans on how to turn that "no" into a "yes" quick.
Finally, if your answers are both no, I'm afraid to tell you that you are going to lose that client. You'd best to start making your "win-back" plans for that client.
So make a commitment to yourself to start honestly answering these questions for all your clients every month. It sounds so simple. But sometimes simple is good.