Last week I talked about lift, increasing revenue by raising more from the donors you already have.
There are two driving forces to "lift", increasing gift size or increasing frequency. Is there a way to encourage donors to give smaller gifts more often, increasing frequency from once or twice a year to monthly, weekly, or even daily?
One tried and true method is sustainer and monthly giving conversion. Everyone should be familiar with these types of programs.
As it relates to single gift transactions, a que can be taken from the for-profit space. Many of us play video games or have people in our lives that do. There is a business model for free-to-play games that use micro-transactions to earn revenue. Games ranging from Fortnite to Call of Duty to Candy Crush offer in-app or in-game purchases, referred to as microtransactions. While microtransactions are somewhat controversial in the gaming world, I think the model and spirit of these offerings in the non-profit fundraising world could be effective. These purchases typically range in price from $0.99 to $100 and generate, for Fortnite specifically, hundreds of millions of dollars a month.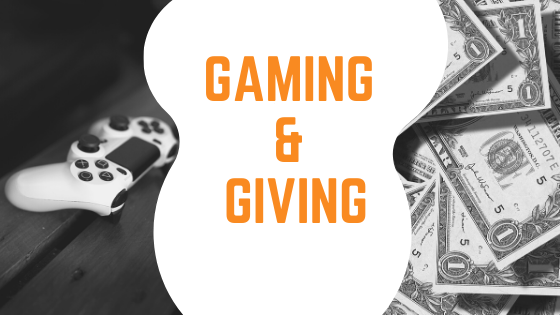 What if we were to ask donors for small amounts more frequently with very specific offers? This idea seems to lend itself best to the digital sphere and non-direct mail channels. Think, for instance, if you had a list of donor phone numbers (with permission to text) you were able to text with a short message and link to a donation page with a specific need for something. For instance "We need 100 XYZ to do our work this week" or "We need to purchase 10 bibles" or "We need to cover the adoption fees for 5 animals" or…fill in the blank. It should be a very real, quantifiable need and an ask to cover a portion of that need. OR you use the same tactic on social media, anything from Facebook to your organization's Instagram stories or Twitter feeds. The possibilities could be endless. My hypothesis is frequency, relevancy, and size of ask are the secret sauce.
I would love to know if you have tried something like this or have ideas for a strategy that might work. Leave a comment below!