Check this out! This graph shows the the five-year value of a donor based on how quickly an organization converts a new donor into a second gift donor.
The correlation is astounding.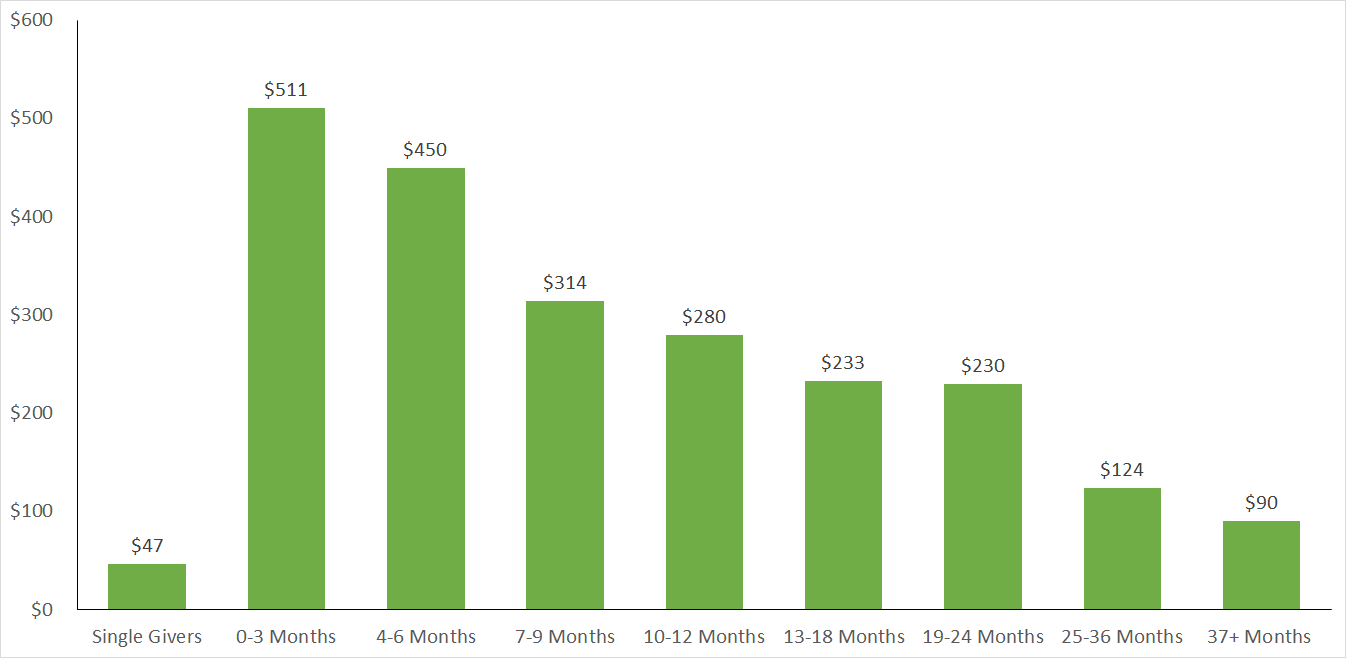 New donors that give a second gift within the first 3-months have LTVs nearly twice as high as those who give at the 12-month mark. This demonstrates that it is worthwhile to spend money cultivating a second gift early in your relationship with a new donor.
What's also surprising is the value of donors who convert 13-24 months after their initial gift. This is encouraging. Don't give up on a new donor than didn't convert in their first year.
However, less surprising, new donors who wait 25+ months to convert have much lower LTV rates.
All this indicates the need to have strategies in place encouraging the second gift ASAP for your newest acquisitions.